Osteopathy
Dr. Lana Andalis, Osteopath
B.App.Sci.(Comp Med)/M.Osteo.
Practice Manager, Business Owner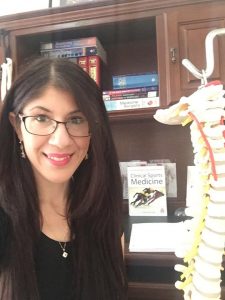 Dr. Lana Andalis, Osteopath and Practice Owner, has extensive experience with over 11 years of clinical experience in private practice.
Lana is extremely passionate and her primary focus is to connect with patients to help achieve their goals.
Lana has extensive experience in the diagnosis and management of musculoskeletal pathologies including, longstanding chronic undiagnosed pain and/or upper limb/lower limb neurological symptoms, lumbar disc bulges, Lumbar facet sprains, Sacroiliac joint dysfunction, osteoarthritis, osteoporosis, medial and lateral epicondylitis, carpal tunnel syndrome, plantar fasciitis, hip/shoulder bursitis, rotator cuff tendinopathies and musculoskeletal postnatal care.
Lana provides patients with an individualised approach to osteopathic treatment and management, where she provides patients with important education surrounding their pathology, as well as a supportive management plan, to minimise relapses, prevent injury and to ultimately allow people to get back to the activities they love and live life to the fullest.
After 5 years of studying at University, Lana graduated from her Masters of Osteopathy in 2009 and in 2012 Lalor Soma Osteopathy was established, with the vision to expand and become a leading multidisciplinary & pain management practice, offering a wide variety of health services in one convenient location.
Lana enjoys educating patients and community on spinal health, injury prevention strategies, highlighting the importance of falls prevention in osteoporotic patients, assisting patients with effective workstation economics and womens musculoskeletal health.
Outside of clinical practice, Lana and her fiancé Bill, enjoy living life to the fullest with a focus on staying fit, healthy and strong enjoying exercising, healthy & nutritious foods as well as focusing on overall wellbeing. 
Psychology – Coming Soon
Dietitian Services – Coming Soon
Podiatry – Coming Soon